I survived my birthday tandem jump. Overall it was a great experience. I was actually okay on the plane ride. I was only nervous when it was time to do the actual jump. I had completely forgotten the quick lessons that my instructor gave and he had to open my hands and open the chute. I kept my hands in the initial prayer position that they told us to put it in. Now that I think about it, the reason they tell you to do it that way is so that you're not pushing your hands against the side of the plane trying to keep from jumping out. Something like this scary video:
In a later interview she said basically her knees had given out and she needed to use the side of the plane for support. Unfortunately her diver didn't secure her properly to the harness and that's when all hell broke loose on the air.
Luckily my dive went much better. So I can cross off one more item off my imaginary bucket list.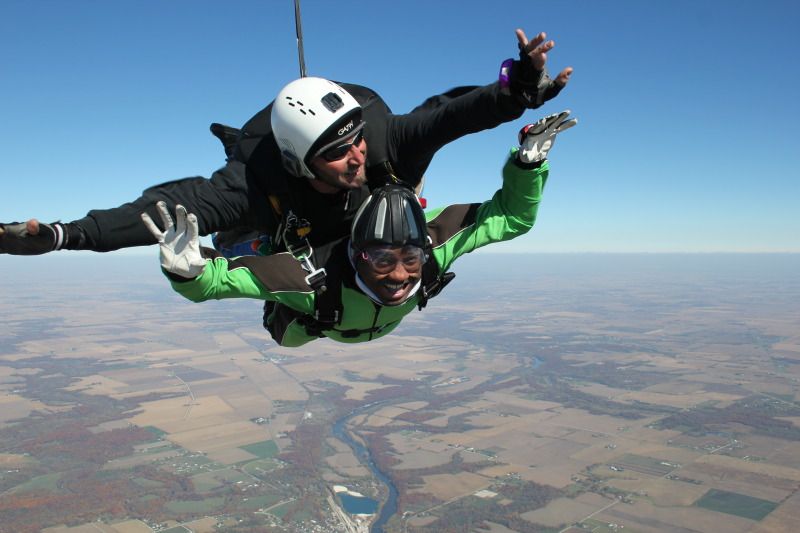 Next stop...Reno!